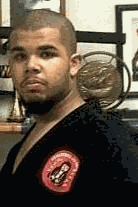 Renshi Jeramy E. Martin - Devlin has been training since he was 2 yrs. old and now that he is fine upstanding young man and Instructor, he teaches at his own Dojo in Providence, Rhode Island at the Main Street Martial Arts Center " R.I.Shotokan Karate-do " at the age of 25 this young Instructor is the youngest high ranking Black Belt 3. 5th Degree Black Belts in 2 difrent styles of Kempo Shoju-kempo ryu / Karazenpo Go Shin Jitsu and a 5th Degree Black Belt in Karate-do 'Shotokan "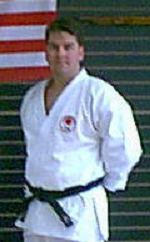 Shihan Christopher J. Dacey started with Professor Martin at the age of 21 he just Graduated from Univ. of R.I. he is the Chief Instructor of his own Dojo in West Warwick at the Agawan Mills on Main St. last year Shihan Dacey was awarded his Shichi-dan 7th Degree Black Belt from Professor Martin, Dr. Robert M. Handley and the International Ryu Kyu Kai Karate Association, Shojukempo International Martial Arts Association, R.I.Shotokan Karate-do, Shoju-kempo ryu.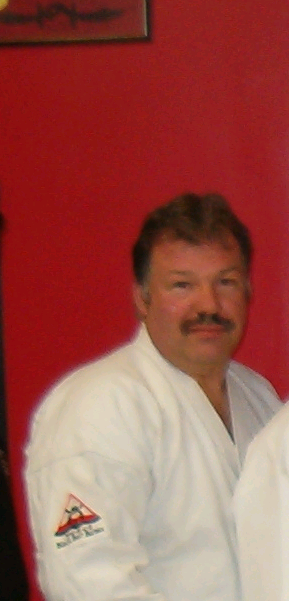 Sensei Jim Batista strated training in Kyokushin kai Karate-do under Master Lee Getty. Professor Martin also trained under Master Lee Getty. Master Getty past away 10yrs. ago. out of all his Black Belts, Sensei Batist an Professor Martin still teach the Kyokushin Kai system which is a part of Shoju-kempo ryu. on Sept. 5th 2012 Sensei Batista was awarded his 5th Degree Red an White Belt and Shihan status from Professor Martin. they have been friends since 1975 and they both run the Hombu Dojo together.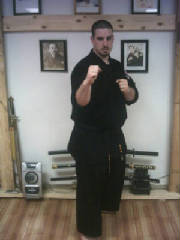 Sensei Tom Duquette started Karate-do at the age of 14 in the Art of Shorin ryu Karate-do, had never received a belt rank all he wanted was to train. he found Master Martin in 2002 and has been with the Master since. a 4th Degree Black Belt in Shoju-kempo ryu and Shotokan Karate-do he is the Asst. Technical Instructor at the Budokan R.I.Shotokan Karate-do Shoju-kempo ryu Hombu Dojo Providence, Rhode Island.